CrossFit rig town
We are a community built by those who strive for a common goal: healthy living. No matter your age, gender, physical ability, or personal preferences we welcome you to join us in working towards your goals.
From the elite level athlete, or for those of masters age just trying to keep up with grand-children- we can help! No Sweat Intro? Now is a GREAT time to start.
On-ramp
Our on-ramp program is designed for those New to crossfit, teaching foundational movements and how to safely take classes. This program is taught over four one-on-one sessions with a coach, tailored to your needs.
crossfit
We take the best parts of bodybuilding, weightlifting, gymnastics, and more to create the most exciting, engaging, and fun exercise program there is. You'll see big results from this mentally and physically challenging program.
Fourth Quarter Performance strives to build school-age athletes strength, agility, speed, and power. This program will benefit any athlete in their given sport.
We'd love to hear from you!
No matter your fitness level or experience, we can help! Fill out our contact form or text us for more information!
Team of master mentors
Each coach is a master of their craft and an expert in CrossFit. Your experience, from beginner to expert will be nothing short of amazing!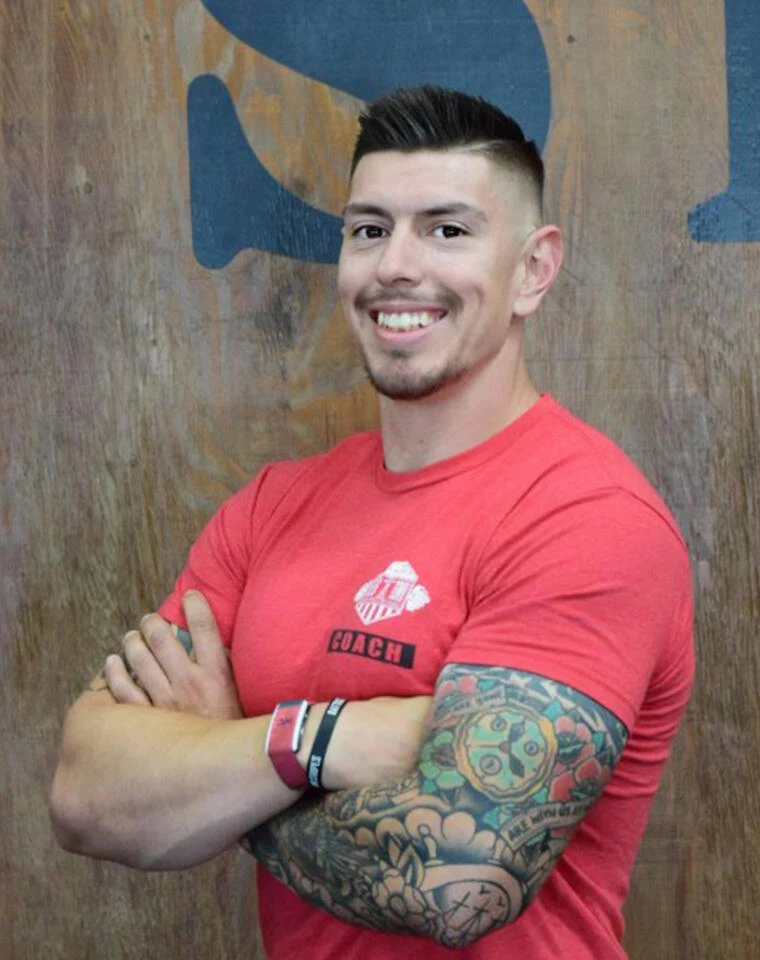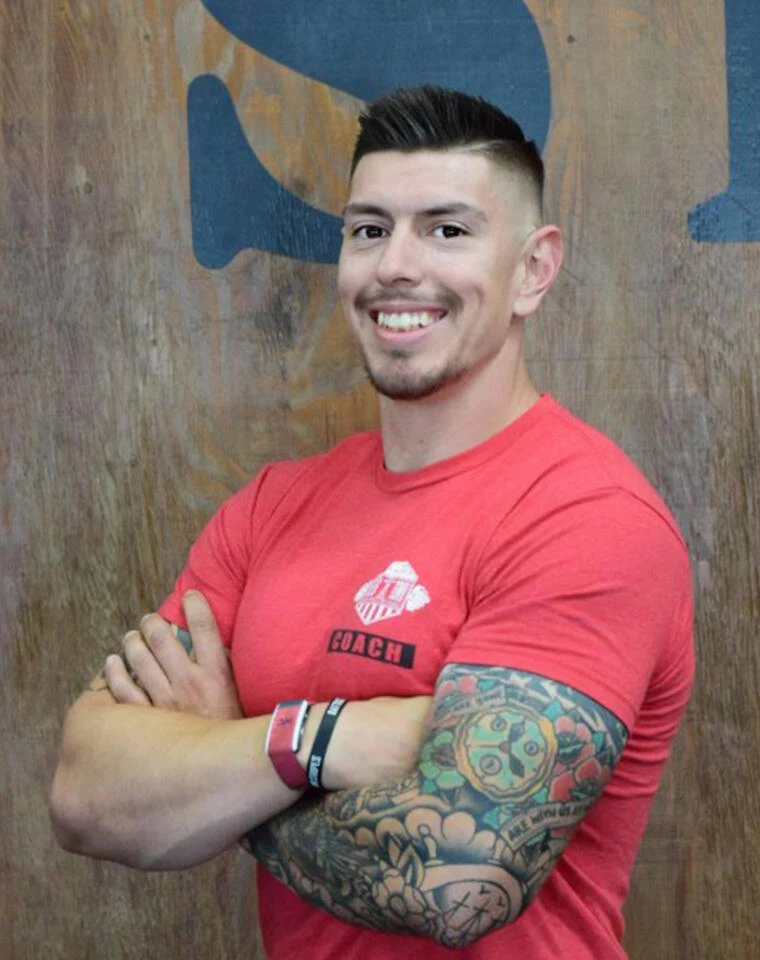 Max being an athlete all his life playing football, basketball and track and field has always had a love for physical fitness. He has always had a passion for the science behind how people move. He studied kinesiology/ Exercise science at the University of Texas at El Paso while playing football.  For several years he was a physical therapy aid. There he realized his love for helping people move well and live a healthier life. For the last 8 years he has been the head coach at CrossFit gyms in town as well as a competitive athlete in the sport. He has a passion for exceptional movement standards and helping people understand how to move better.The thing he loves most about CrossFit is how all levels of athletes, no matter their experience or prior activity  level can participate. Max also is a intern with The Gymnastic Course where he helps teach coaches and athletes gymnastics across the country. He also specializes in kids athletic development and weightlifting. Check out our 4th Quarter Athletics program!
CrossFit Level 1 – Level 2 trainer, Co-owner
MAX SAVEDRA​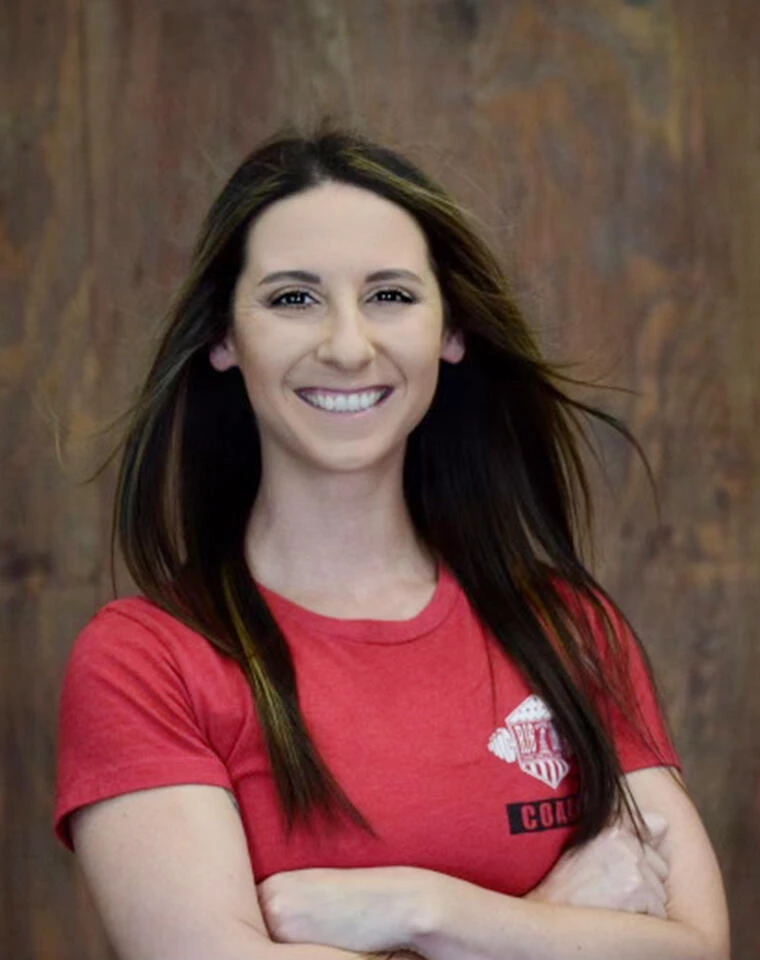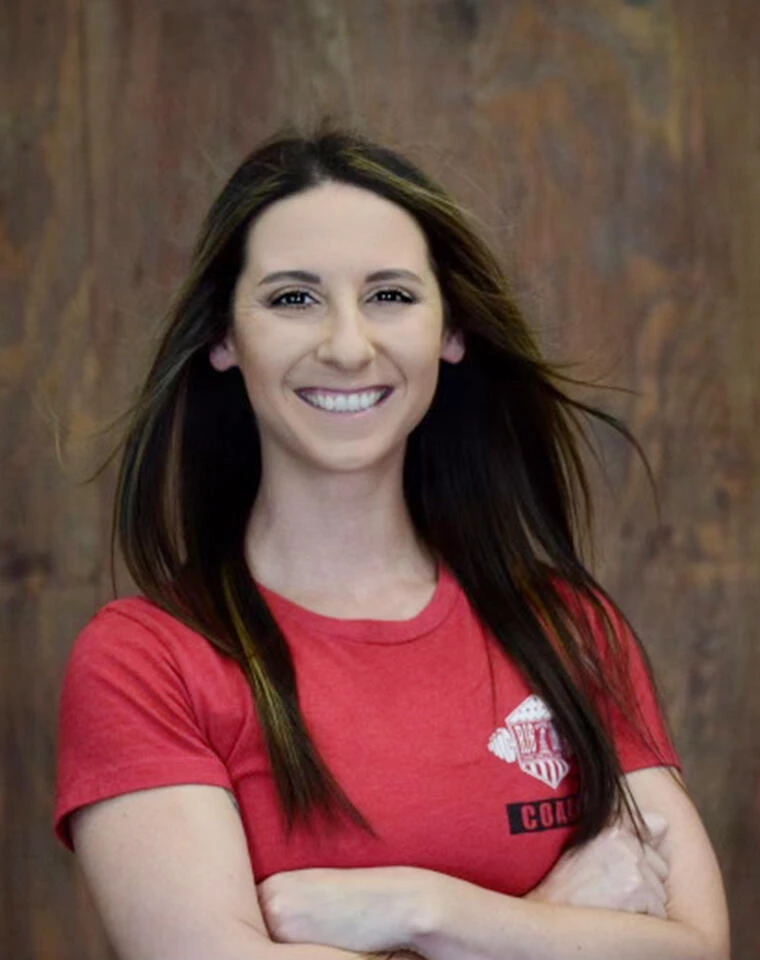 Kaitlyn was introduced to CrossFit in 2015 and was hooked right away. She was always into exercising, but lost it for a couple of years before she found Crossfit. CrossFit changed her life for the better.

Kaitlyn received her CF-L1 over the summer of 2017. She was motivated to complete her degree in Bachelors of Science in Kinesiology with the emphasis of Physical Activity Leadership from CSUB in 2019.
Kaitlyn has grown a passion for how the body moves and how well the body will adapt to its surroundings. She wants to help others understand the purpose of moving and moving efficiently. The reason she loves CrossFit so much is it really is for everyone, as in how each movement is used in everyday life. It is for everyone on every level, if they are willing to learn and put in the time to grow. She hopes to help others understand the importance of being educated about fitness and health through her coaching as a CrossFit Coach and through her personal training as well. Her passion has turned into reality by becoming a coach.
CrossFit LEVEL 1​
Kait Mallory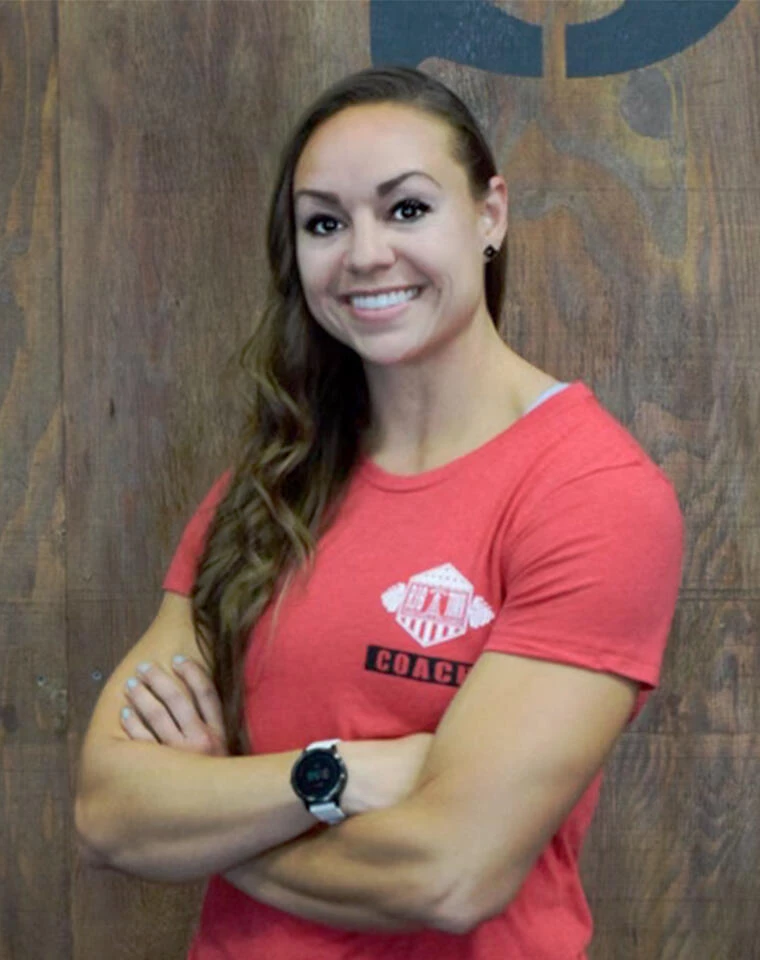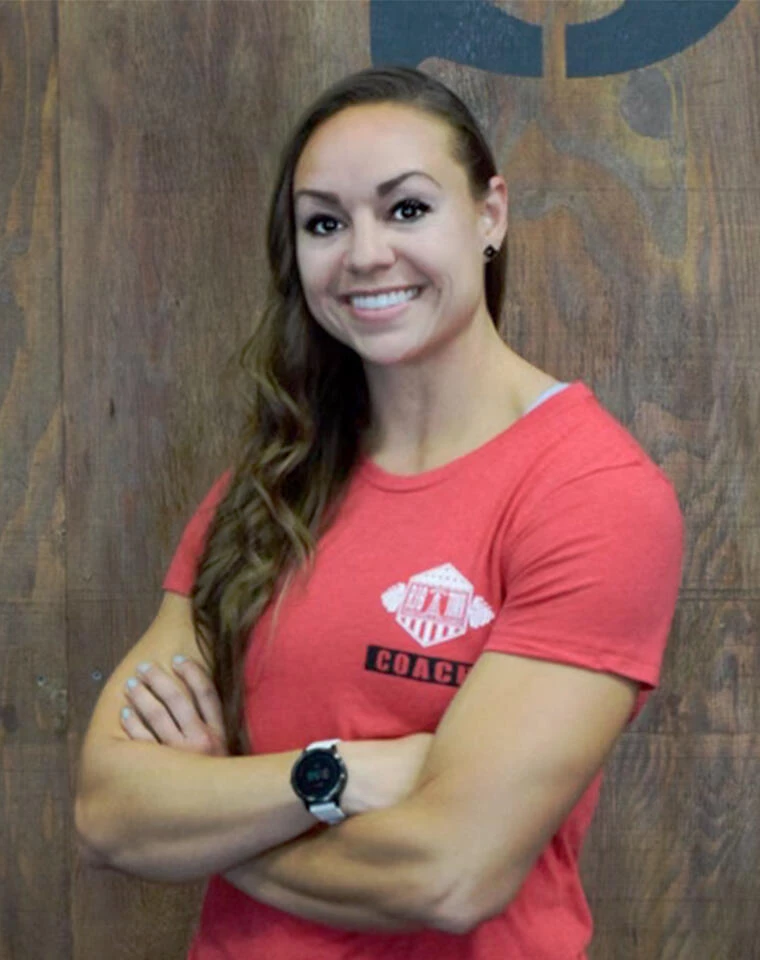 Cheyenne has played competitive sports all of her life and CrossFit drew her in with its competitive spirit and team/community atmosphere. She studied Business Marketing and Mathematics at Concordia University, Irvine while playing basketball. After college, she continued to play basketball overseas in Germany and Belgium. When she got home, she pioneered health and wellness programs for the Wonderful Company, which launched her passion for fitness, nutrition, and helping others develop and accomplish their goals.
Cheyenne started CrossFit in the fall of 2019 and loves that it can be modified for any athlete while pushing you to be a better version of yourself as a whole. She believes it's the perfect platform to improve human performance, and inspire people to live better and lead more passionate lives. "Train with purpose, overcome mental and physical adversity, find awareness of your body, and have FUN doing it!"
Cheyenne specializes in nutrition and sports skill development including footwork, biomechanics, and monostructural modalities.
CrossFit LEVEL 1
CHEYENNE WALLACE
I joined CrossFit Rigtown after my old gym closed down. From day one everyone in the gym was warm and welcoming. Max and the coaches have excellent technical knowledge and always ensure workouts are fun.
The Coaching Team at CrossFit Rig Town welcomed me as a first time crossfitter and have helped me progress so much in the months that I've been here. It's amazing how far good coaching can go! Highly recommend!
Truly an amazing gym that wants you to succeed and be the best version of yourself. The coaches are so knowledgeable and help push and encourage you to never give up!!!
This gym has SUCH a cohesive community where athletes and non-athletes of all levels can enjoy challenging workouts with positive energy all around. Max is an enthusiastic trainer who is passionate about crossfit, the coaches are helpful, knowledgeable, and promote safety always. After being a track athlete my whole life and always working out with a team, I found my place here and I am so grateful.