It's all about community.
We are a community built by those who strive for a common goal: healthy living. No matter your age, gender, physical ability, or personal preferences we welcome you to join us in working towards your goals.

From the elite level athlete, or for those of masters age just trying to keep up with grand-children- we can help! No Sweat Intro? Now is a GREAT time to start. CrossFit Rig Town will help you reach your individual goals, in a supportive and friendly environment.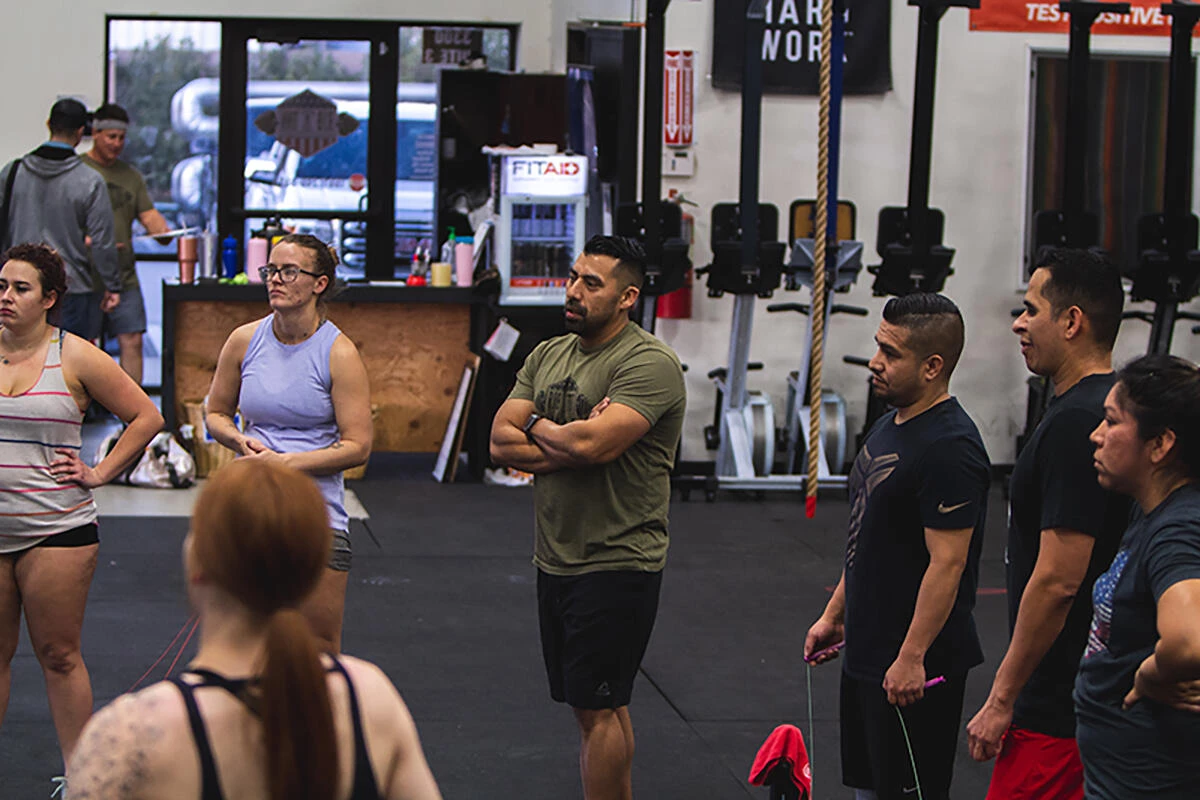 Who We are
CrossFit Rig Town is a fitness facility dedicated to the athlete at all stages of fitness and health.

Yes.. YOU are an ATHLETE- and we can show you that! We pride ourselves on providing a supportive and friendly environment to suit your fitness needs, no matter your goal. Whether your goal is that of a professional athlete, or simply to maintain movement throughout life to keep up with your kids/grandkids!
What we Offer
We offer elite coaching, a clean and safe atmosphere, and welcome anyone no matter their fitness level.

No matter your goals, we are here to support you and help you achieve them. We train incredibly hard; harder than most thought they were capable of. Our training is intense, and that is part of what creates such a bond among our members that can't be faked or manufactured. Every day our members break down barriers and set new standards for themselves.
We'd love to hear from you!
No matter your fitness level or experience, we can help! Fill out our contact form or text us for more information!
Why Choose CrossFit Rig Town
trainer-led Classes
Our classes are completely trainer-led. You will never have to worry about things like: what should I do today, or how do I work this body part?
Community Support
Our CrossFit group classes are comprised of a community that will help keep you accountable and motivated!
Our facilities
Our classes are completely trainer-led. You will never have to worry about things like: what should I do today, or how do I work this body part?
I joined CrossFit Rigtown after my old gym closed down. From day one everyone in the gym was warm and welcoming. Max and the coaches have excellent technical knowledge and always ensure workouts are fun.
The Coaching Team at CrossFit Rig Town welcomed me as a first time crossfitter and have helped me progress so much in the months that I've been here. It's amazing how far good coaching can go! Highly recommend!
Truly an amazing gym that wants you to succeed and be the best version of yourself. The coaches are so knowledgeable and help push and encourage you to never give up!!!
This gym has SUCH a cohesive community where athletes and non-athletes of all levels can enjoy challenging workouts with positive energy all around. Max is an enthusiastic trainer who is passionate about crossfit, the coaches are helpful, knowledgeable, and promote safety always. After being a track athlete my whole life and always working out with a team, I found my place here and I am so grateful.